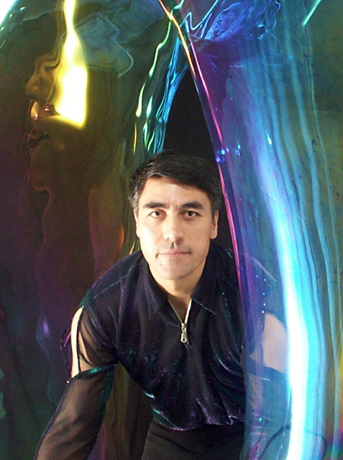 FAN
Fan Yang is a world renowned bubble scientist, artist, and performer. Over the past two decades, Fan has explored the fascinating unknown world of soap bubbles, combining art with science. He has transformed a simple bubble into a beautiful piece of art, bringing bubble media into a new artistic dimension for the masses. Fan's creations and dedication to the pursuit of his dream has brought to life a truly unique form of entertainment. He emerged as Master of the Soap Bubbles and earned international acclaim in Germany, being voted "Artist of the Year" and is currently a 16-time Guinness Book of World Record holder. Fan's spectacular shows have been featured at the National Museum of Science and Technology (Ottawa, Canada), Pacific Science Center (Seattle, WA, USA), Singapore Science Centre (Singapore), Ontario Science Center (Toronto, Canada), and the Discovery Science Center (Santa Ana, CA). His performances have been broadcast worldwide on television. Fan has also conceived and manufactured The Ultimate Bubble Toy. Unlike any other bubble toy on the market, The Ultimate Bubble Toy was created entirely by Fan Yang based on his scientific knowledge and artistic skill. Combined with a special bubble solution made with a "secret formula", it allows you to create the most stunning bubble elements such as bubbles inside a bubble, bouncing bubble, floating bubble, mega bubble, millions of tiny bubbles and many other unique bubble tricks.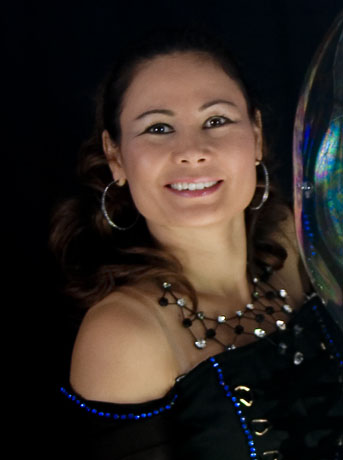 ANA
Ana Yang has entertained audiences around the world from Japan to New York, thrilling crowds and stretching laws of physics with her fascinating and delicate performances. Touted as "The World's Greatest Female Bubble Artist" and a Guinness World Record holder, Ana mixes art with science to create bubbles of every imaginable size, shape and hue. She brings over 20 years of stage experience, performing those years around the world with her husband, Fan Yang. People of all ages across the globe have been mesmerized by the artistry of Ana's creations as she builds bubbles within bubbles, smoking bubbles, bouncing, spinning and floating bubbles. Amassing an extensive list of stage and television credits, Ana has performed across the United States, Canada, Europe, Asia and Australia, including appearances at the Super Bowl (Palm Beach, FL), Bally's Grand Casino (Atlantic City, NJ), Crown Plaza Toyohashi Inn (Nagoya, Japan), Meadowlands Park (New Jersey), Hilton (Honolulu, HI), Costa Cruise Line, Wintergarten Variete (Berlin, Germany), Tiger Palast Variete (Frankfurt, Germany), Apollo Variete (Düsseldorf, Germany), Friedrichsbau Variete (Stuttgart, Germany), and many more. Ana has also toured with ice skating Olympic medal winners in "Champions on Ice" throughout Europe, Cirque du Soleil's "Soltrom", Conrad's Jupiter Casino (Gold Coast Queensland, Australia) and many more. She has appeared on many television worldwide, including RAI 1 (Italy), TF1 "Patrick Sebastian" (France), and "The Today Show" (New York, NY). Ana has also exhibited her bubble artistry for corporate shows, such as Carl Zeiss, Philip Morris, Nintendo, IBM, BASF, Chrysler and many more.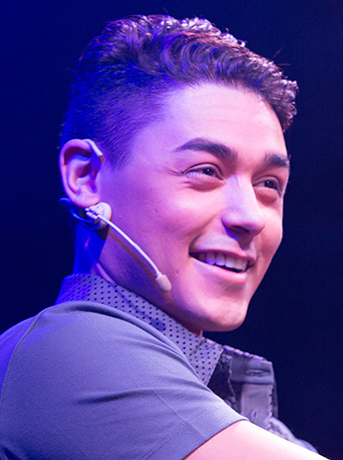 DENI
Deni Yang has been combining entertainment, art and science performing in bubble shows for the most of his young life. Following in the footsteps of his parents Fan and Ana Yang, Deni has entertained audiences around the world with his marvelous stage performances. His first live appearance was at the age of four on RAI 1 Italian Television where he fascinated millions of viewers across Europe. It was the beginning of what would eventually bring Deni international acclaim at the Monte Carlo International Circus Festival (Monaco) in 1997, where he solidified his career as a bubble artist.Deni has toured the globe with his spectacular stage show and has been featured at the National Museum of Science and Technology (Ottawa, Canada) and the Pacific Science Centre (Seattle, WA). He has also made numerous appearances on television shows around the world in Italy, Greece, France, and USA. Deni starred in the "White Bubble Show" in Seoul, Korea and "Gazillion Bubble Show" at Dollywood.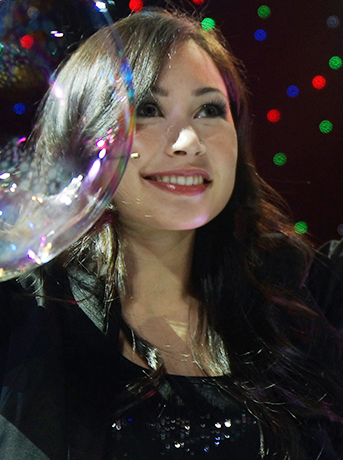 MELODY
Melody Yang has performed in bubble shows around the world since the early age of three. The youngest member of the Yang Family to join the bubble business, she follows in the footsteps of her parents, uncle, and brother in combining entertainment, art, and science for audiences of all ages. Melody's first appearance as a part of a bubble show was with her brother Deni on Rai 1Italian Television, where she dazzled millions of Europeans with her charm. She then gained international acclaim with her brother at the Monte Carlo International Circus Festival (Monaco) in 1997, which was followed by numerous appearances on television shows in Italy, Greece, France, and USA. After being featured in bubble shows across the globe, Melody made her New York City debut with the Gazillion Bubble Show.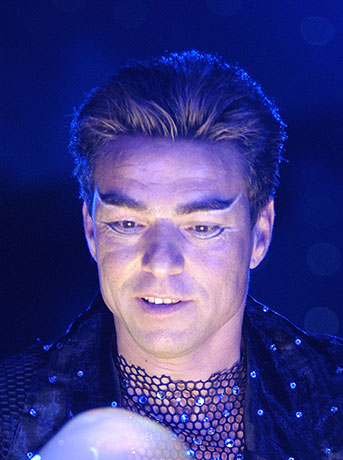 JANO
Jano Yang has travelled around the world with his brother Fan entertaining audiences with his bubble artistry in many different countries for the past 20 years. Born in Vietnam and growing up in Yugoslavia, he attended ballet school and spent 6 years learning Judo and defense sports, eventually becoming a national Judo Champion. He was very adept in handling various fighting weapons such as swords, nunchucks, and Kendo sticks. His talents also include acrobatics, juggling, pantomiming, clowning and the artistic manipulation of soap bubbles. As a bubble artist, he has performed on Costa Cruise Line for 5 years, at the Monte Carlo Casino (Monaco), the Crazy Horse Paris (France), for numerous prestigious corporate functions, and even made a special appearance for presidential events in Paris, France. Jano was nominated for Best Artist for the popular TV Show "Le Plus Grand Cabaret du Monde" in Paris, France. He performed for 3 years in the Italian Bubble Production and fully joined Fan Yang's productions around the world in 2004. Most recently Jano starred in the "Mega Bubble Show" in Las Vegas, NV and "Fan Yang's Bubble World" in Seoul, Korea.